PROGRAMS
Our programs and classes are catered for all fitness levels and abilities. All movements can be scaled. If you are currently injured or coming back from an injury, please let our coaches know at the start of the class, and they will be able to ensure you move safely and get the full benefit of the class.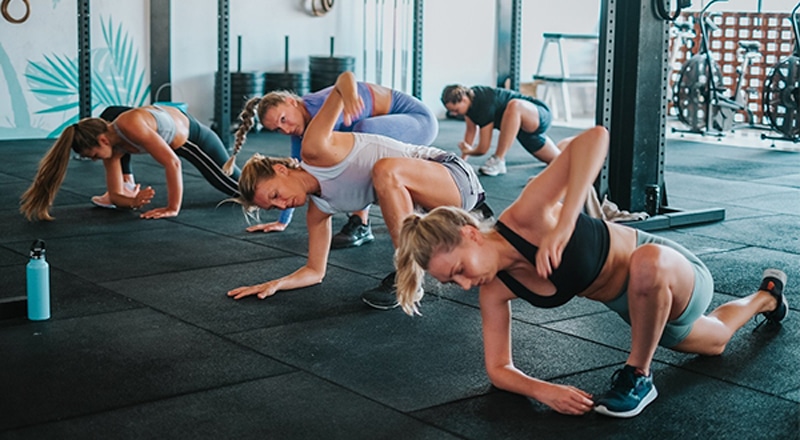 High Intensity Bodybuilding (HIBB)
We combine cardio and bodybuilding exercises in an interval-style format that will have you feeling challenged and energized. Expect to lose sweat and build strength with these high-intensity sessions!
This class is for those of you whose fitness goal is Aesthetics!
Class Focus:
Monday: Upper Body Push
Tuesday: Lower Body Posterior
Wednesday: Full Body
Thursday: Upper Body Pull
Friday: Lower Body Anterior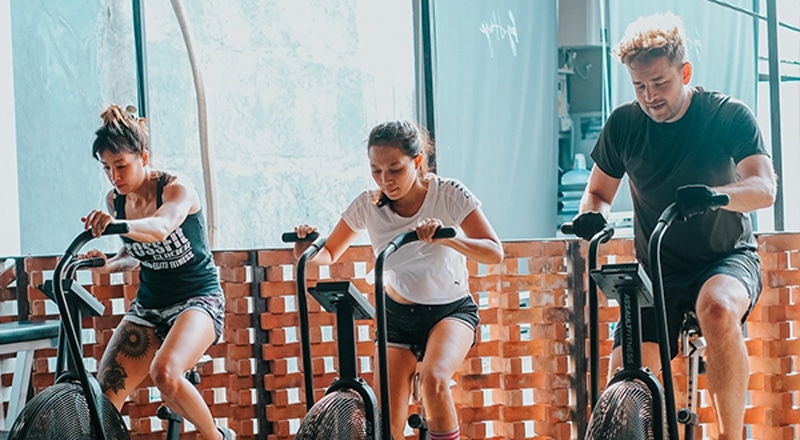 Cardio & Core (CC)
This class is for ANYONE looking for a mid-week sweat or to build cardiovascular endurance while not neglecting your core! The focus is on low-complexity moves with well-paced aerobic work to help you stay consistent, healthy, and fit.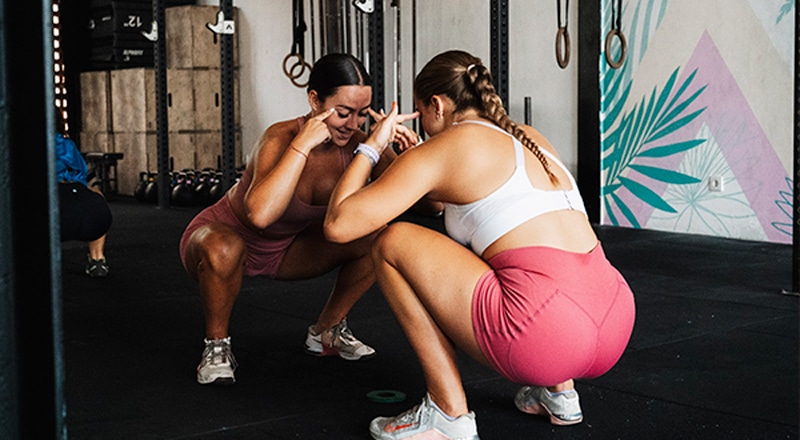 Booty Fit (BF)
We'll focus on lower body strength, upper body and tummy toning to help you feel and look your best in all the right areas. For anyone who wants to build that booty!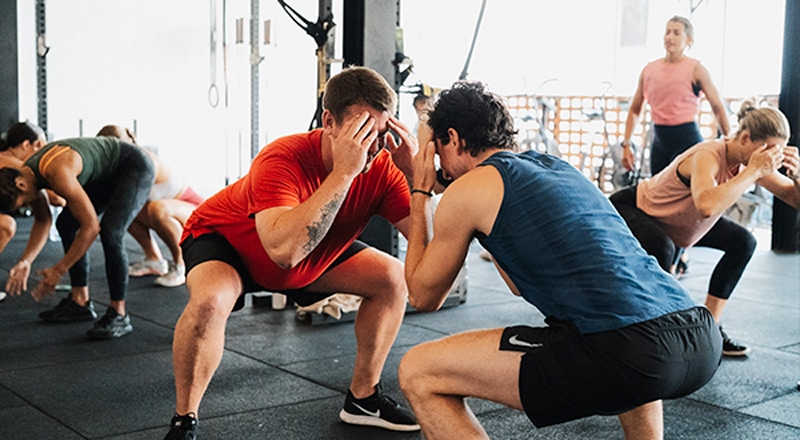 1Rebel
This class is for the rebels looking to perfect the fundamentals of Squat, Deadlift and Bench Press and wants to learn great technique to lift maximum amount for one rep. A true 1RM will leave you with nothing in the tank.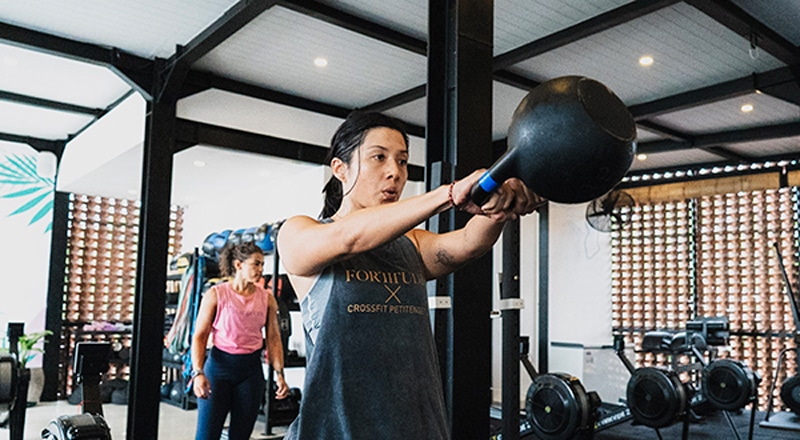 Swingers
No dirty ideas here, it's just a full body workout with kettlebells that builds endurance, increases strength, and burns fat. Beginners and pros are welcome as we will leave this class swung by the bells.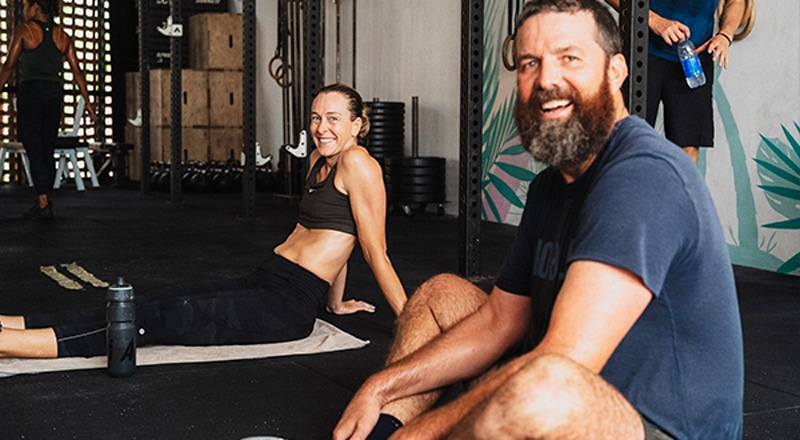 Sunday Sweat
A one hour bodyweight focused cardio blitz – zero prior experience necessary!
Ideal for those of you looking to sweat out that weekend partying, build your stamina and endurance, make some new fitness friends or just mix up those weekend activities.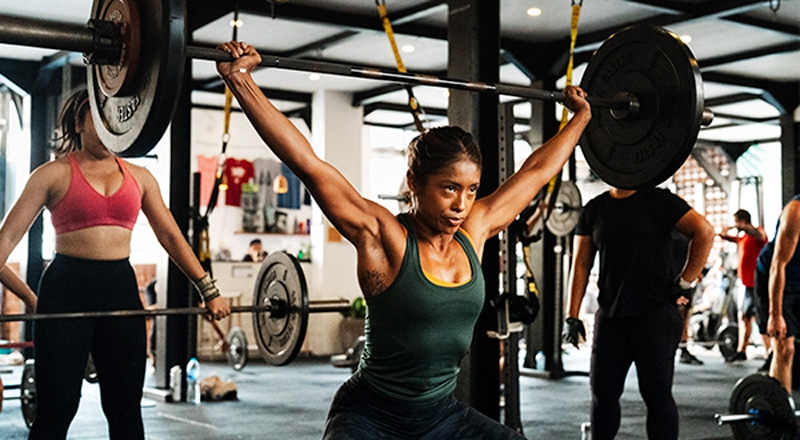 CrossFit (CF)
A strength & conditioning workout that combines a wide range of disciplines from Olympic Lifting, Powerlifting, Gymnastics performed at a high intensity for a full body workout.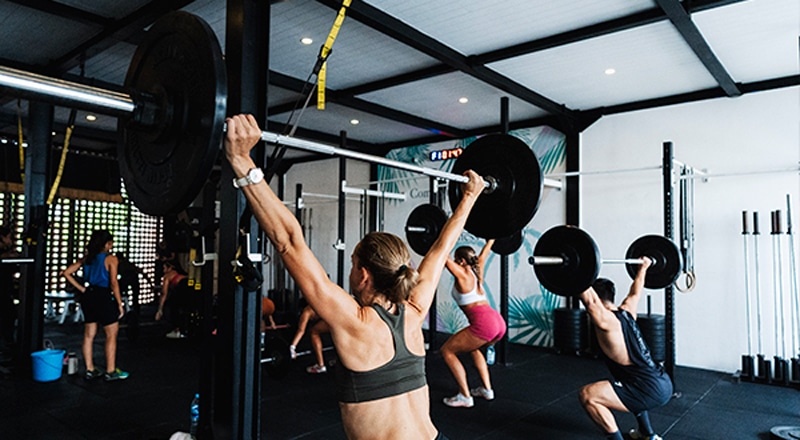 Barbell Club (BC)
Our Barbell Club runs on Tuesdays, Thursdays and Saturdays.
Tuesdays – the focus is on barbell cycling and being able to move more efficiently with lighter weights to tackle certain types of WODs.
Thursdays – Olympic lifting where we work on specific techniques for the Clean & Jerk and Snatch to help you achieve your 1 RM.
Saturdays – a mix of barbell cycling and technique.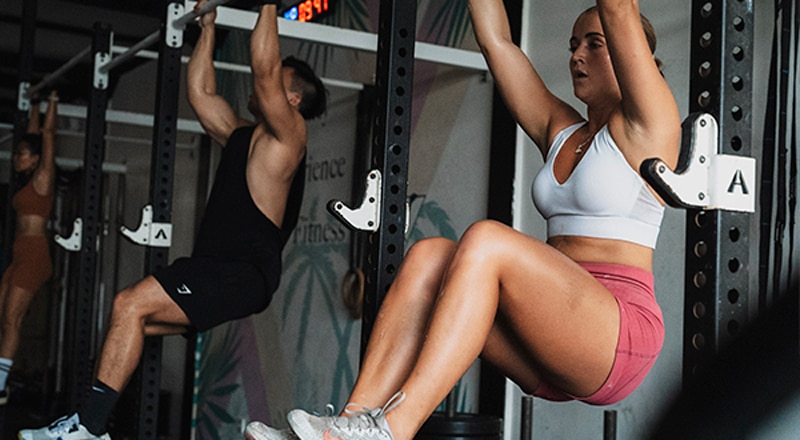 Gymnastics
Run on Monday and Wednesday, These classes are aimed at helping you improve on all the gymnastic moves in CrossFit e.g. Handstand – Push Ups and walks, Bar Muscle Ups, toes to bar etc.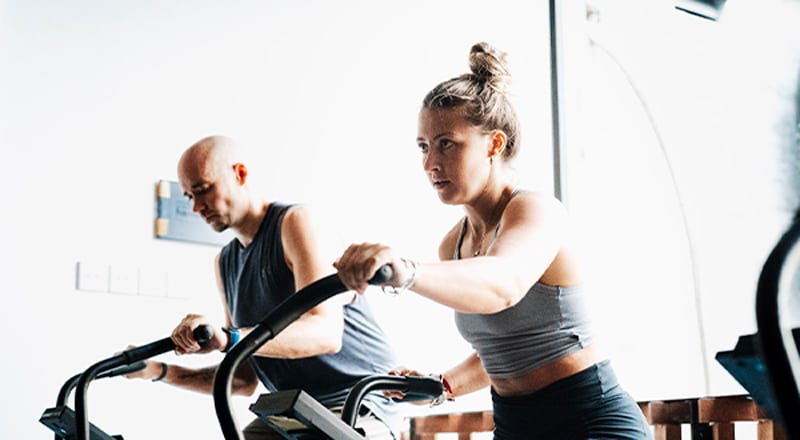 Engine
A pure cardio class designed to increase endurance and build your lungs to tackle all conditioning pieces.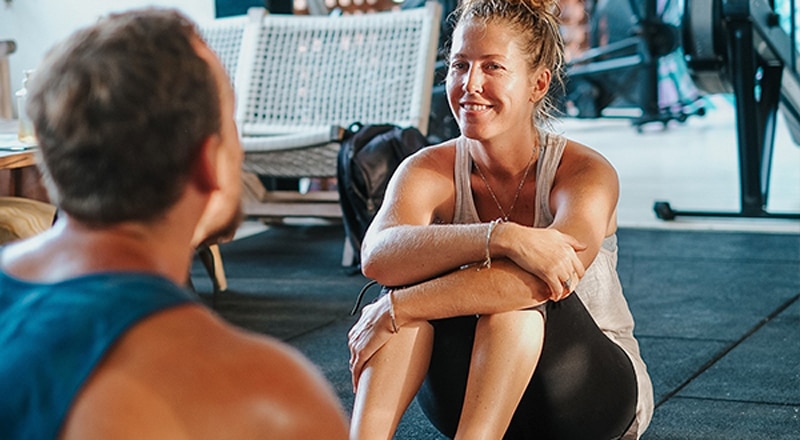 Super Saturday
Grab your swole-mate and head in for our Super Saturday Session! Our incredible partner workouts will require teamwork and communication as you tackle longer sessions that will bring smiles and sweaty high 5s with your newfound fitness friends.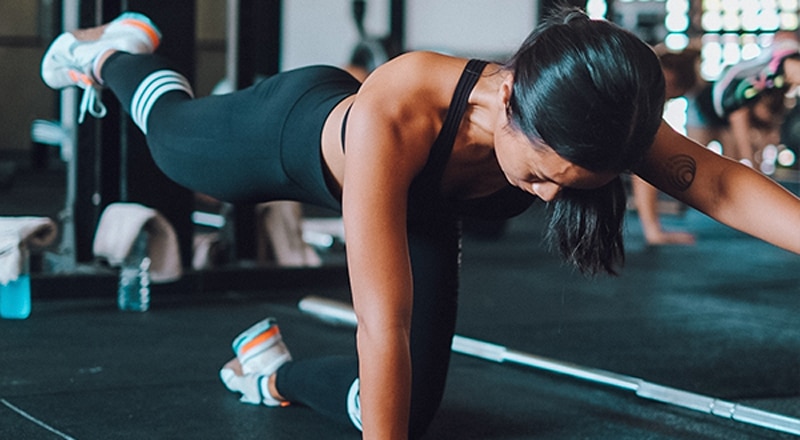 Open Gym (OG)
Not a group person? No problem! Take advantage of our open space to do your workouts, or our excellent class programs, on your own time. Make yourself at home. You know what they say, 'mi fitness casa es su fitness casa'.